Special Black Friday Sale - Buy One Get One Free
Black Friday Deal 50% OFF with code
GRAND-DUKE-50
Knight Light UV LED Motion Activated Toilet Night Light
has a rating of
4.9
stars based on
16
reviews.
Give Your Toilet Bowl A Powerful Cleanse
Months of toilet use will cause nasty buildup in the bowl - crud, germs, odor-causing bacteria, and sometimes even mold. Knight Light uses bright UV lights to help keep your toilet fresh and clean. With the press of a button, your toilet can be good as new. There's a reason this ultraviolet "cleaning trend" has exploded in popularity with thousands.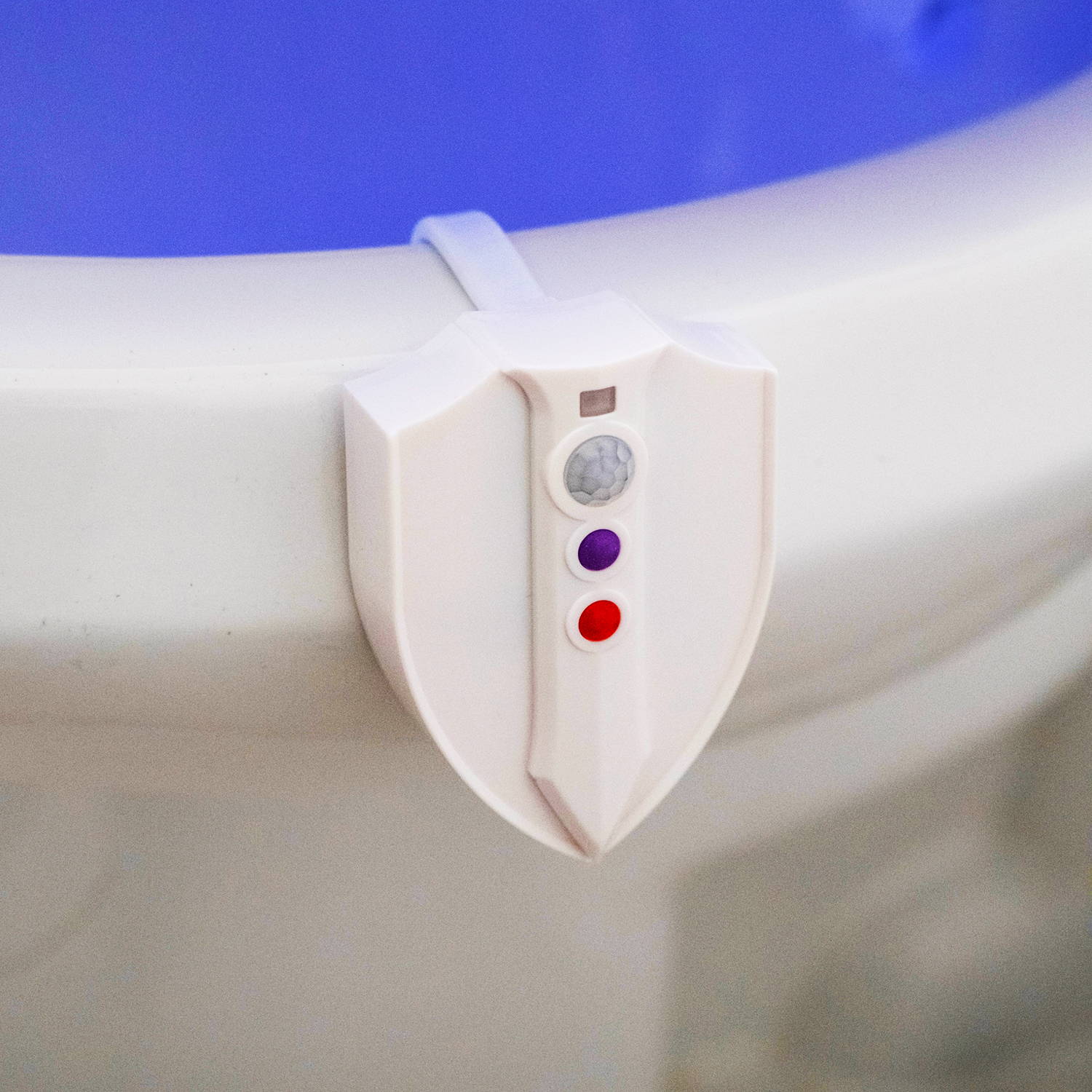 The Hands Off Way to Clean the Toilet
Nobody likes cleaning the toilet. And for those with limited mobility it's basically impossible to clean!
With Knight Light attached to your toilet, just press a button and let it do the hard work. Then let the UV light do the hard work!
We know that cleaning the toilet makes most people cringe. That's why Clear Rear designed the Knight Light to be as headache-free as possible.
Once you insert the batteries, it neatly attaches to virtually any toilet seat within seconds and is ready to use instantly.
You don't need any screwdrivers or drills, and you certainly don't need to hire an expensive plumber to install Knight Light.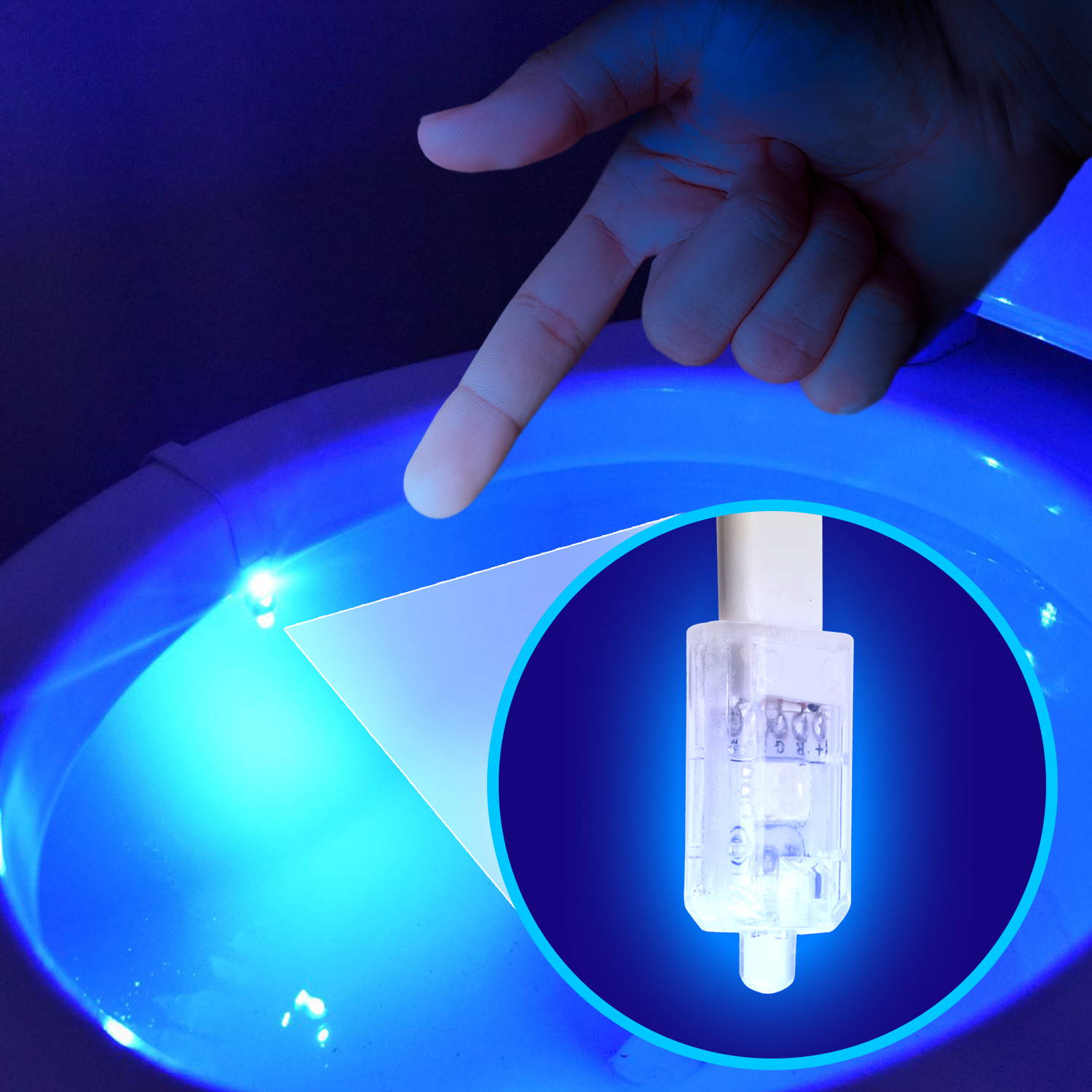 Motion-activated Night Light
Most people have to buy a night light for a toilet separately. But we decided to give you a 2-in-1 device for maximum comfort and convenience.
You have a choice between 8 fun rotative colors and to enjoy them, simply turn off the lights (they won't activate in light in order to save battery power) and the bright RGB lamp activates when it senses motion.
The light will stay illuminated 2 minutes after the last detected movement.
Lift toilet seat and adjust the arm. Bring arm down and hang with Knightlight facing out on the side of the toilet and the arm across the side of the bowl.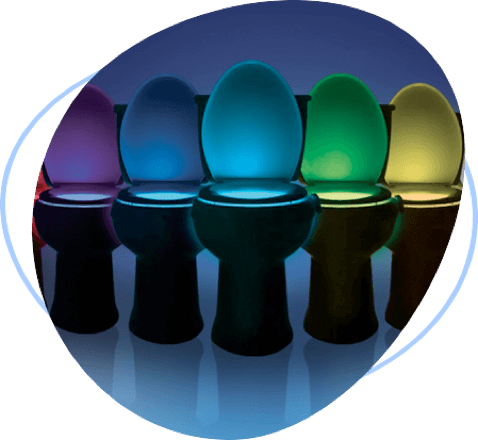 Turn out the lights and set the lamp color lock button to OUT to cycle through rainbow colors or press the IN button to set a single color preference.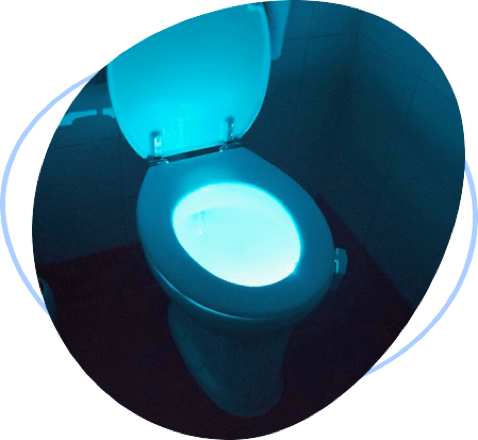 Close the toilet lid, then press the UV sterilization button to set a 2-minute UV cycle.