Majesty Mist Sprays Refreshing Bathroom Lavender & Jasmine Or Citrus Deodorant
has a rating of
4.9
stars based on
1698
reviews.
Transform Smelly Bathroom Trips Into a Refreshing Aromatic Experience
Your washroom doesn't have to be "that stinky place" where we do our business. It can be a place that's relaxing and fresh. You just need the right stuff inside your washroom.
That's where Majesty Mist comes in. Giving you a choice of citrus or lavender, you simply spray 3-5 times in your toilet bowl before "crunch time". Instead of embarrassing odors, you'll be met with one of nature's most pleasing scents.
There's a reason this unique "aroma revolution" has become viral in 2020.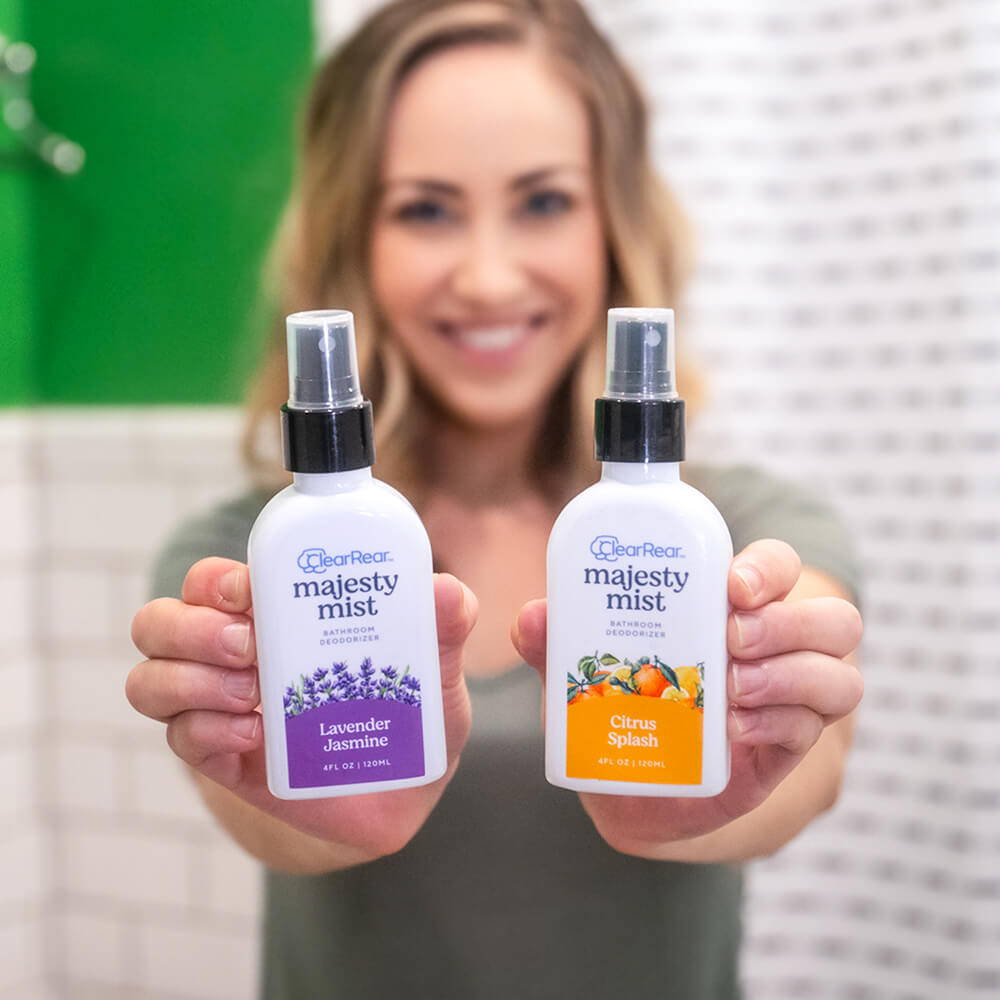 Safe Around Kids And Pets
Chemical sprays and air fresheners can contain risky chemicals. They can even be dangerous for your children and pets.
Majesty Mist uses a natural approach to its ingredients that it's safe around your family. There are zero chemicals, parabens, or chlorine, so you can invite a natural scent into your bathroom without synthetic chemicals.
Traps Foul Odors Inside Your Toilet
Chemical sprays usually only mask the stench. Your loads smells are still lingering in the air, except it has a "chemical partner" to dance with. Creating a disgusting mix of overpowering chemicals and disgusting odors.
But when you spray Majesty Mist into your toilet bowl, the natural formula creates a seal that locks in nasty odors under the surface of the water.
The pungent smells never have a chance to escape the toilet and contaminate the air in your washroom.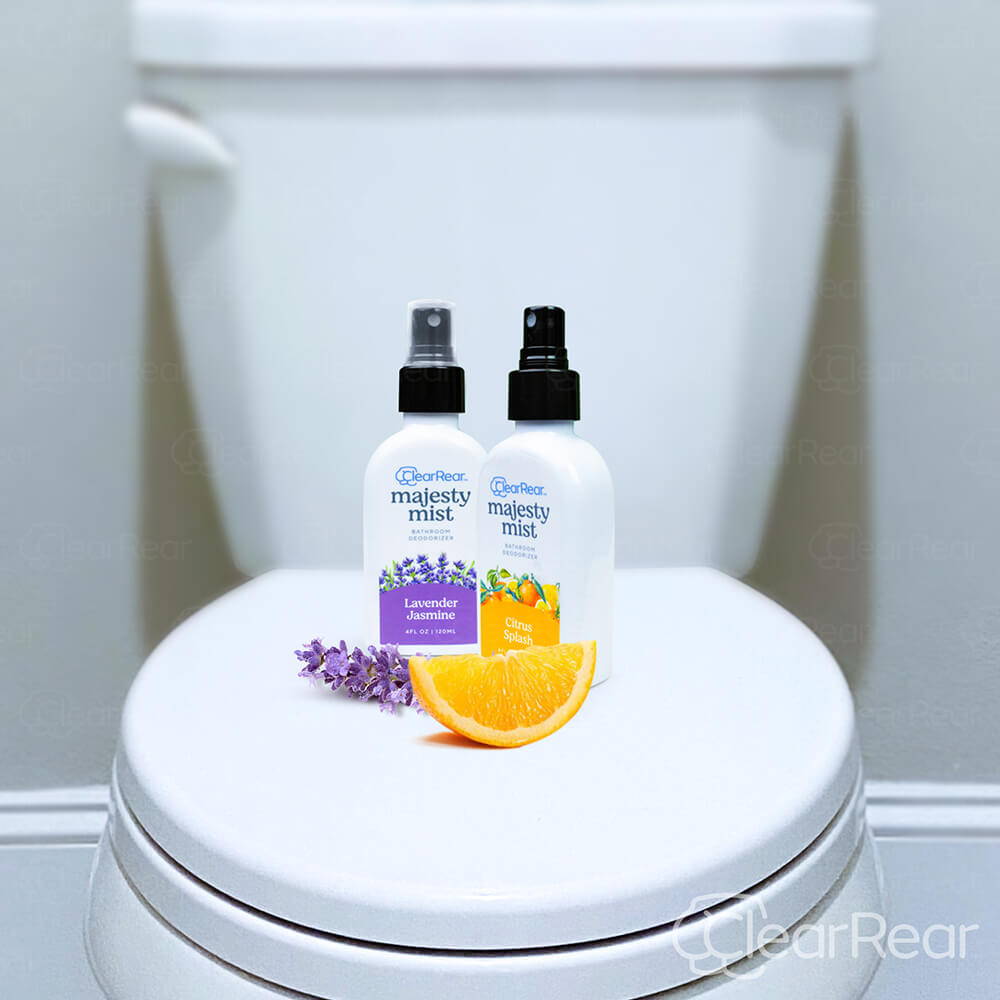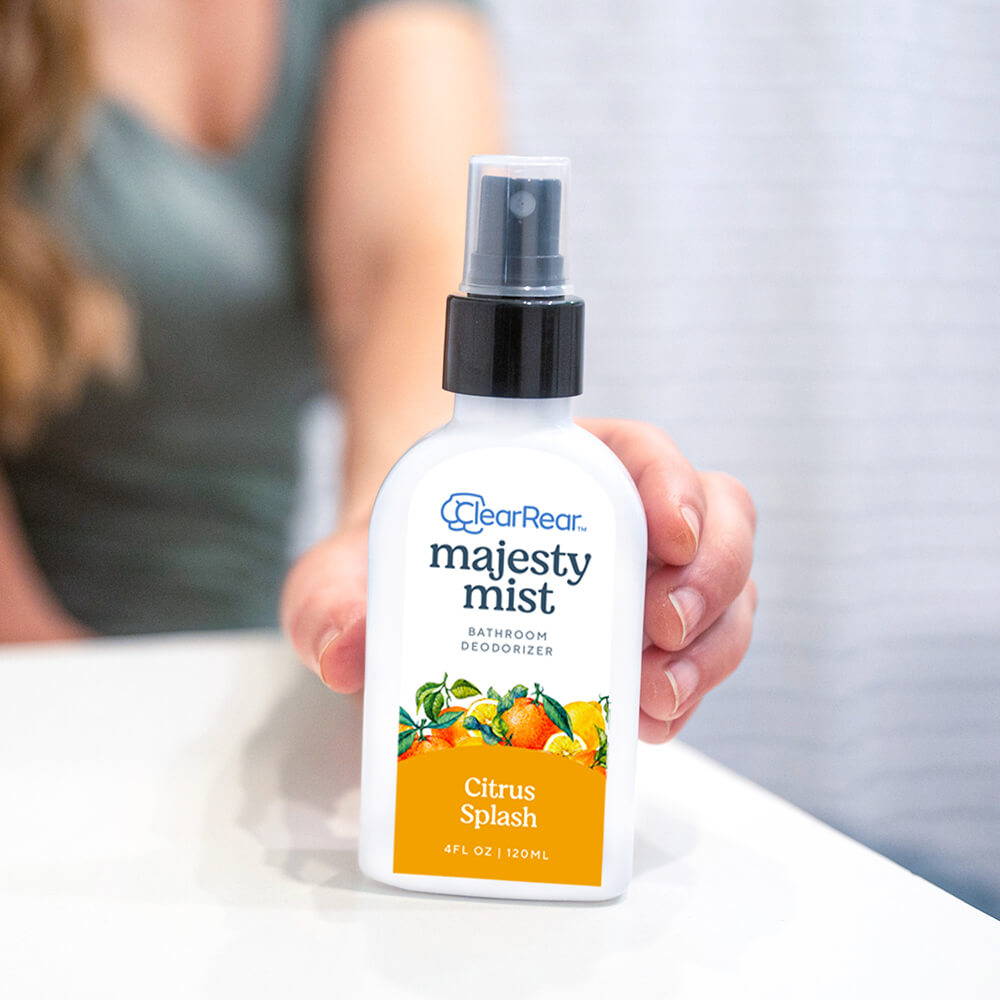 Majesty Spray comes in a lightweight and compact bottle that fits inside a purse or pocket, so you can take it on the go.
Whether you work in an office full of "fried food addicts", or you're one yourself, just give 3-5 sprays in the toilet bowl and you never have to embarrass yourself at work.
We also recommend taking them to house parties so you don't leave a "smelly gift" inside your friend's washroom.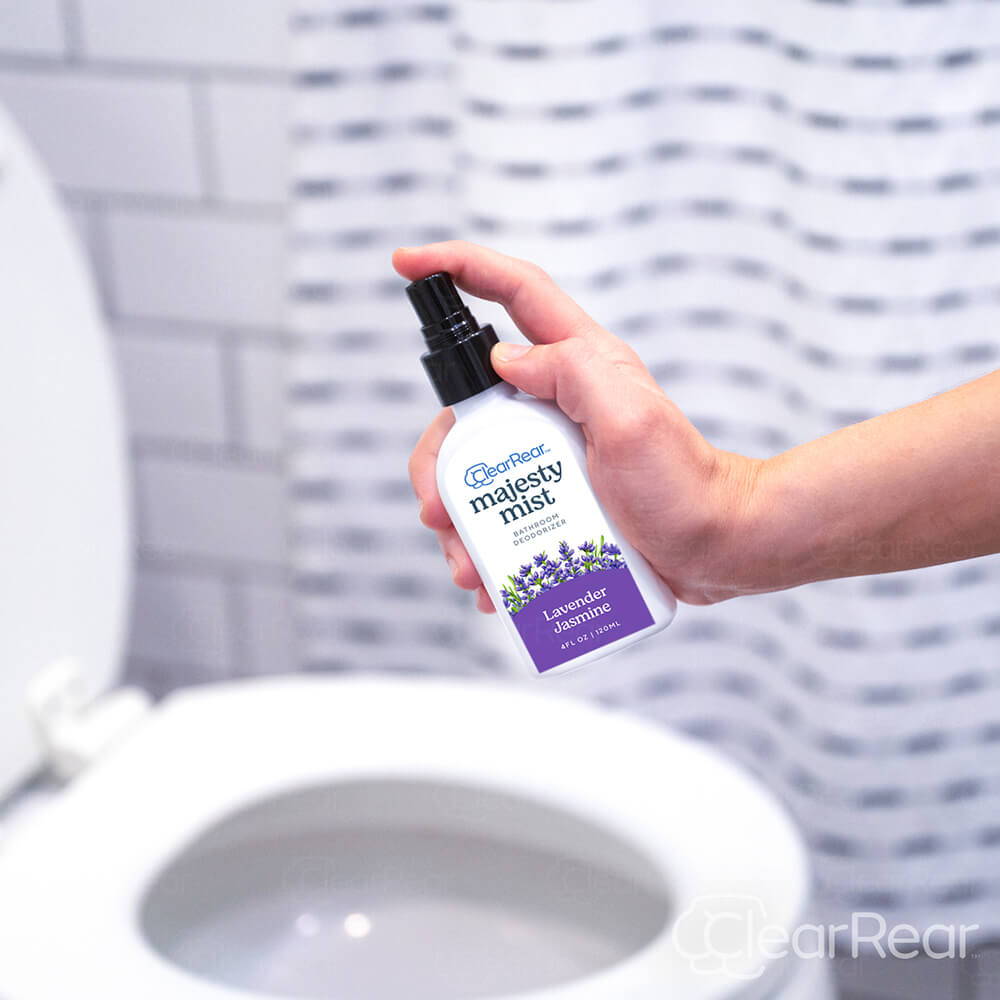 Spray 3-5 Times In The Toilet
The unbreakable seal forms in seconds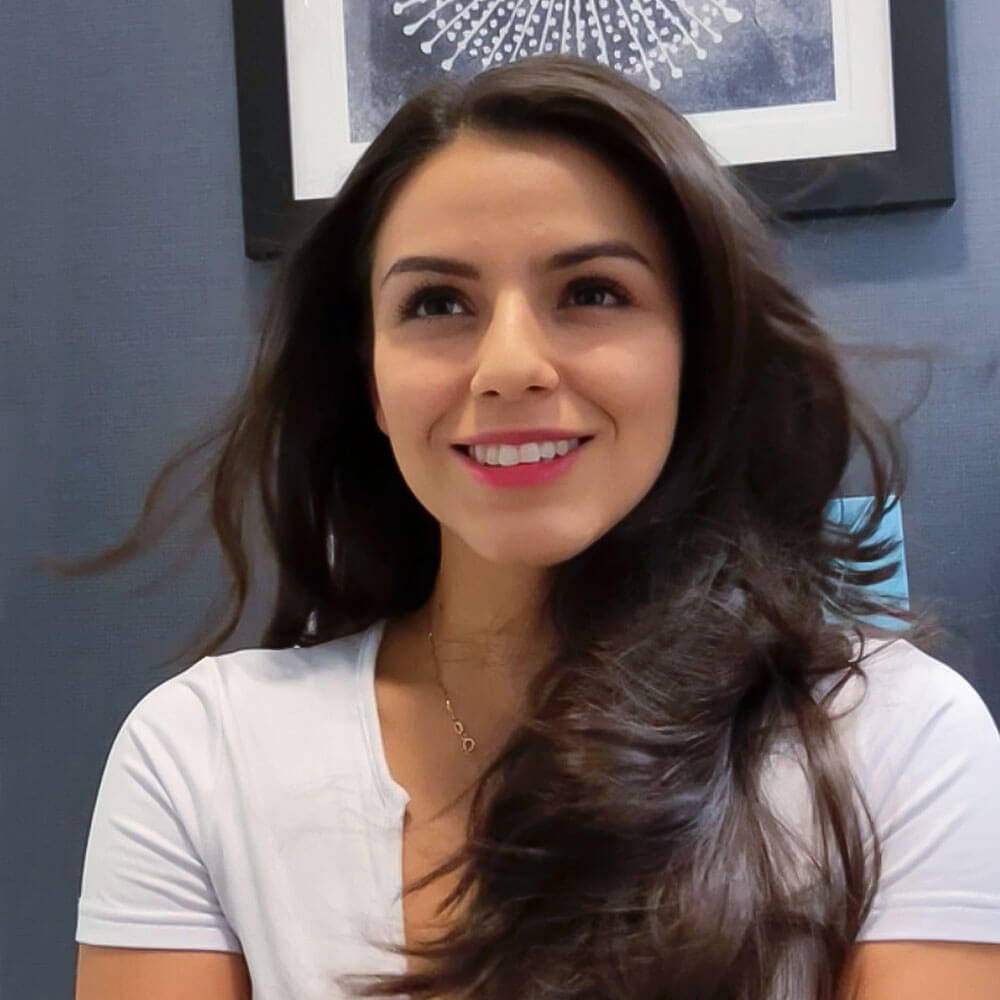 Your nose will know the difference instantly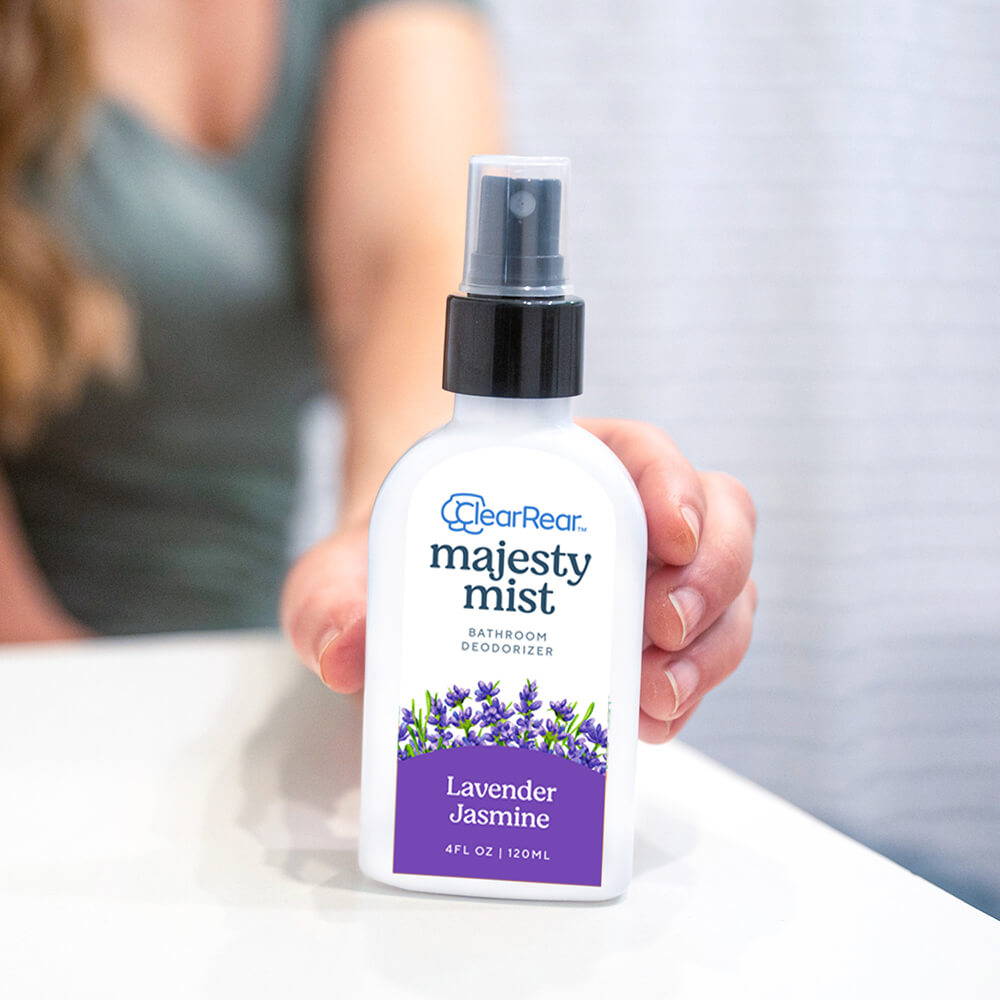 Then carry on with your day